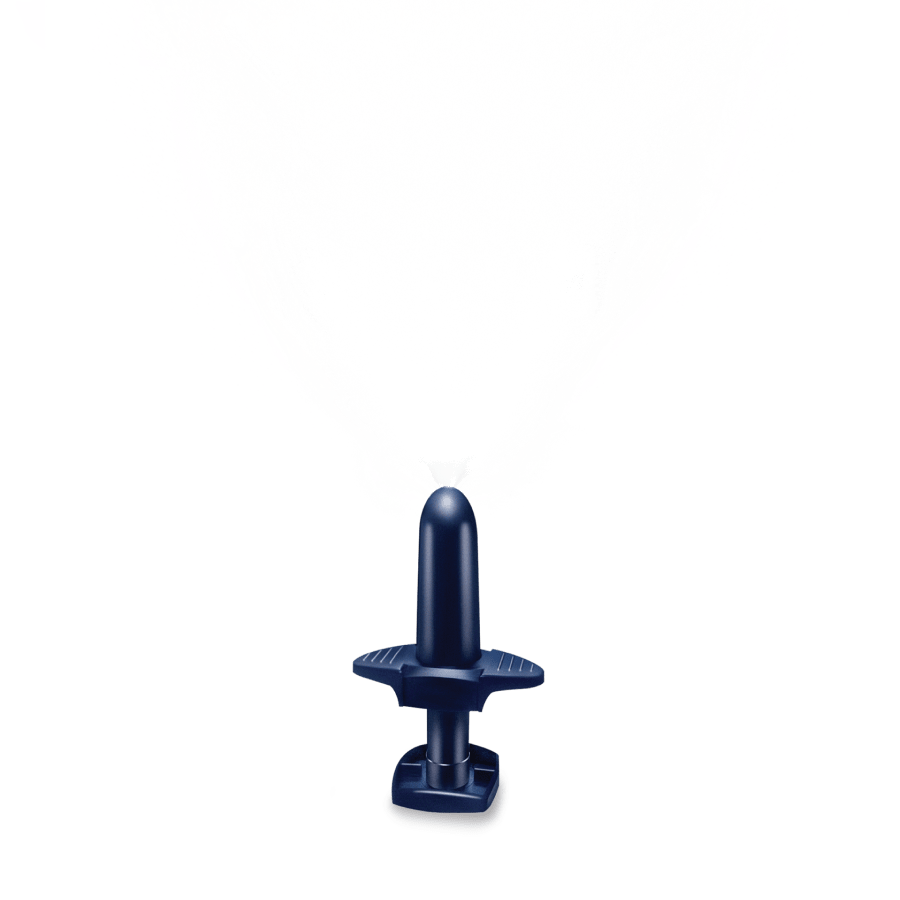 ZOMIG® (zolmitriptan) Nasal Spray
Zolmitriptan
ZOMIG Nasal Spray is a nasal spray form of zolmitriptan, and can be used for acute migraine treatment. ZOMIG Nasal Spray is not for the preventive treatment of migraine.
Please visit
zomig.com
for more information.
Do not take ZOMIG Nasal Spray if you are allergic to zolmitriptan or any of the ingredients in ZOMIG Nasal Spray. Click
here
for more information.
Cove Benefits
Fast Shipping
On Select Medications
How Cove Works
Choose your plan
Tell us what medication works for your migraines or discuss your treatment options with a Cove doctor.
Complete your consultation
Complete a consultation with a Cove doctor to make sure you're getting the right treatment plan for you.
Get it delivered
Get your medication delivered every month (and never run out again).
Over 300,000 migraines treated with Cove
Meet one of our doctors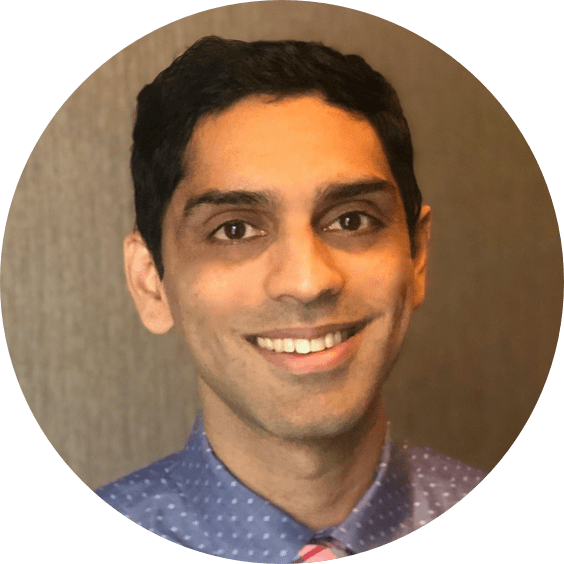 Dr. Saurabh Sharma, MD
I'm a neurologist board-certified in psychiatry and neurology. In addition to caring for patients on Cove, I frequently see migraine patients in the outpatient setting. I enjoy being able to also treat migraines via telemedicine as it gives patients the flexibility to reach me anytime, and at their convenience.
After receiving my medical degree from St. George's University School of Medicine, I completed my internship at Lincoln Medical Center, an affiliate of Weill Cornell Medical College in New York. I performed my neurology residency at Drexel University's Hahnemann University School of Medicine in Philadelphia, PA, where I received the Neurology Resident Research Award. I went on to complete the Sidney R. Baer Fellowship in Behavioral Neurology and Neuropsychiatry at McLean Hospital/Massachusetts General Hospital, a Harvard Medical School affiliate.
What customers say about Cove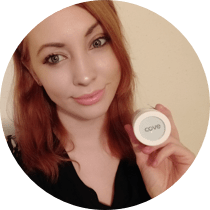 As someone who is an uninsured adult with consistent migraines, I was glad I found Cove. Their doctors are always available whenever I need them.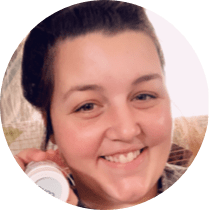 I love that it is conveniently shipped to my door every month and that I can control my migraines without having to go to the doctor.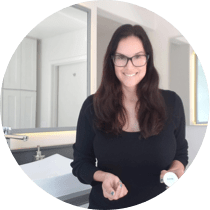 I had access to a doctor and medication while I was in between doctors at my neurologist's office and I have felt safe & taken care of.
Featured In
Important Safety Information
Do not use ZOMIG Nasal Spray if you have:
heart problems, a history of heart problems, or problems with the electrical system of your heart
had a stroke, transient ischemic attacks (TIAs), or problems with your blood circulation
hemiplegic migraines or basilar migraines. If you are not sure if you have these types of migraines, ask your healthcare provider
narrowing of blood vessels to your legs, arms, or stomach (peripheral vascular disease)
uncontrolled high blood pressure
used other migraine medications in the last 24 hours, including other triptans, ergots, or ergot-type medications
used monoamine oxidase A inhibitors (MAO-A inhibitors) or you stopped taking a MAO-A inhibitor in the last 14 days
allergies to zolmitriptan or any of the ingredients in ZOMIG Nasal Spray
If you are not sure about any of the above, ask your doctor.
Before taking ZOMIG Nasal Spray, tell your doctor about all your medical conditions, including if you have high blood pressure, high cholesterol, diabetes, if you smoke, are overweight, are a female who has gone through menopause, have heart disease or a family history of heart disease or stroke, have liver problems, are pregnant or plan to become pregnant, are breastfeeding or plan to breastfeed. Talk to your doctor about the best way to feed your baby while using ZOMIG Nasal Spray.
Tell your doctor about all the medicines you take, including prescription and over-the-counter medicines, vitamins, and herbal supplements. Especially tell your doctor if you take medicines used to treat mood disorders including selective serotonin reuptake inhibitors (SSRIs), serotonin norepinephrine reuptake inhibitors (SNRIs), monoamine oxidase (MAO) inhibitors or cimetidine (reduces stomach acid production)
ZOMIG Nasal Spray can cause serious side effects such as heart attacks (symptoms include severe tightness, pain, pressure, or heaviness in your chest, throat, neck, or jaw that is severe or does not go away), increases in blood pressure, stroke (symptoms include slurring of speech; or unusual weakness or numbness), life-threatening disturbances of heart rhythm, constriction of blood vessels in the abdomen or other parts of the body (symptoms include changes in color or sensation in your fingers and toes), or serious allergic reactions (symptoms include hives; tongue, mouth, lip or throat swelling; problems breathing). In extremely rare cases, patients have died from these side effects. If you experience any of the above side effects, seek emergency help or contact your doctor right away
ZOMIG Nasal Spray can cause dizziness, weakness, or drowsiness. If you have any of these symptoms do not drive a car, use machinery, or do anything that needs you to be alert
Some people who take ZOMIG Nasal Spray may have a reaction called serotonin syndrome which can be life- threatening. In particular this reaction may occur when ZOMIG Nasal Spray is used together with certain types of antidepressants known as SSRIs or SNRIs. Symptoms may include mental changes (confusion, seeing things that are not there (hallucinations), agitation, coma), fast heartbeat, changes in blood pressure, feeling faint, fever, sweating, muscle spasm, trouble walking, nausea, vomiting, and/or diarrhea. Call your doctor immediately if you have any of these symptoms after taking ZOMIG Nasal Spray
The safety and effectiveness of ZOMIG Nasal Spray have not been established in patients under 12 years of age or patients over 65 years of age
The most common side effects reported by adult patients in clinical studies for ZOMIG Nasal Spray include unusual taste; tingling sensation; skin sensitivity; dizziness; nausea; pain, warm sensation, pressure, and tightness sensations such as in the nose, throat, or chest; drowsiness; weakness; disorder/discomfort of the nasal cavity; and dry mouth
The most common side effects in pediatrics (12 to 17 years of age) in clinical trials for ZOMIG Nasal Spray were unusual taste, nasal discomfort, dizziness, mouth/throat pain and nausea
These are not all of the possible side effects of ZOMIG Nasal Spray. For more information, ask your doctor
Approved Use for ZOMIG Nasal Spray
ZOMIG Nasal Spray is a prescription medicine used to treat migraine headaches with or without aura in adults and pediatric patients (12 to 17 years of age). It is not known if ZOMIG Nasal Spray is safe and effective in children under 12 years of age. Only your doctor can determine if ZOMIG Nasal Spray is right for you.
Limitations of Use:
ZOMIG Nasal Spray should only be used where a clear diagnosis of migraine has been established. For a given migraine attack, if you do not respond to the first dose of ZOMIG Nasal Spray, then your doctor will need to determine if you really have a migraine headache before you take another dose. ZOMIG Nasal Spray is not for the prevention of migraines. ZOMIG Nasal Spray is not for other types of headaches, including cluster headache. ZOMIG Nasal Spray is not for people with moderate or severe liver problems (hepatic impairment).
The maximum daily dose should not exceed 10 mg in any 24-hour period.
To report SUSPECTED ADVERSE REACTIONS, contact Amneal Specialty, a division of Amneal Pharmaceuticals LLC at 1-877-835-5472 or FDA at 1-800-FDA-1088 or www.fda.gov/medwatch.