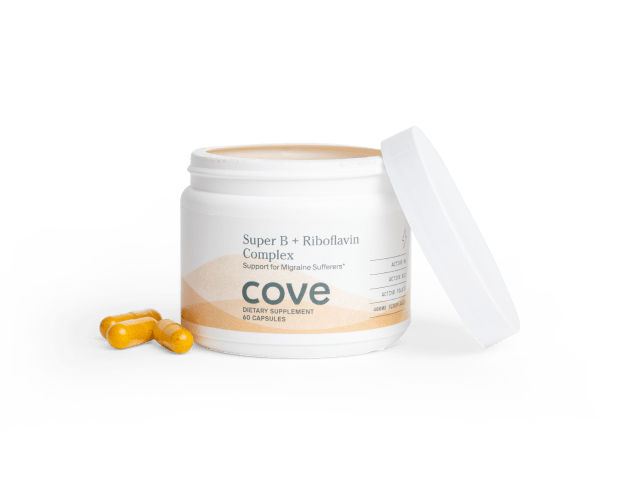 Super B
Cove's special blend of B-vitamins—riboflavin, B6, B12, and folate—can help reduce migraine symptoms, improve mood and energy levels, and support neurological and cardiovascular health.
Supplement Facts
400mg Riboflavin
10mg Vitamin B6
600mcg DFE Folate
240mcg Vitamin B12
500mg Betaine
Benefits of Super B
Helps Prevent Migraine
Effective research-backed doses of magnesium, riboflavin, and CoQ10 in one packet—not three separate pills.
Improves mood and energy levels
Developed with leading neurologists, Cove's unique formula maximizes the benefits of all three ingredients to help manage migraine.
Supports neurological health
B-vitamins work together to maintain healthy brain and blood cells.
"Adding riboflavin to your diet can reduce migraine frequency, while deficiencies in the other B-vitamins present in Super B may play a role in migraine as well. Super B makes it easy for migraine sufferers to get all these B-vitamins in just one supplement."

Dr. Sara Crystal

Neurologist and Cove Medical Director

Dr. Sarah Crystal has a financial relationship with Cove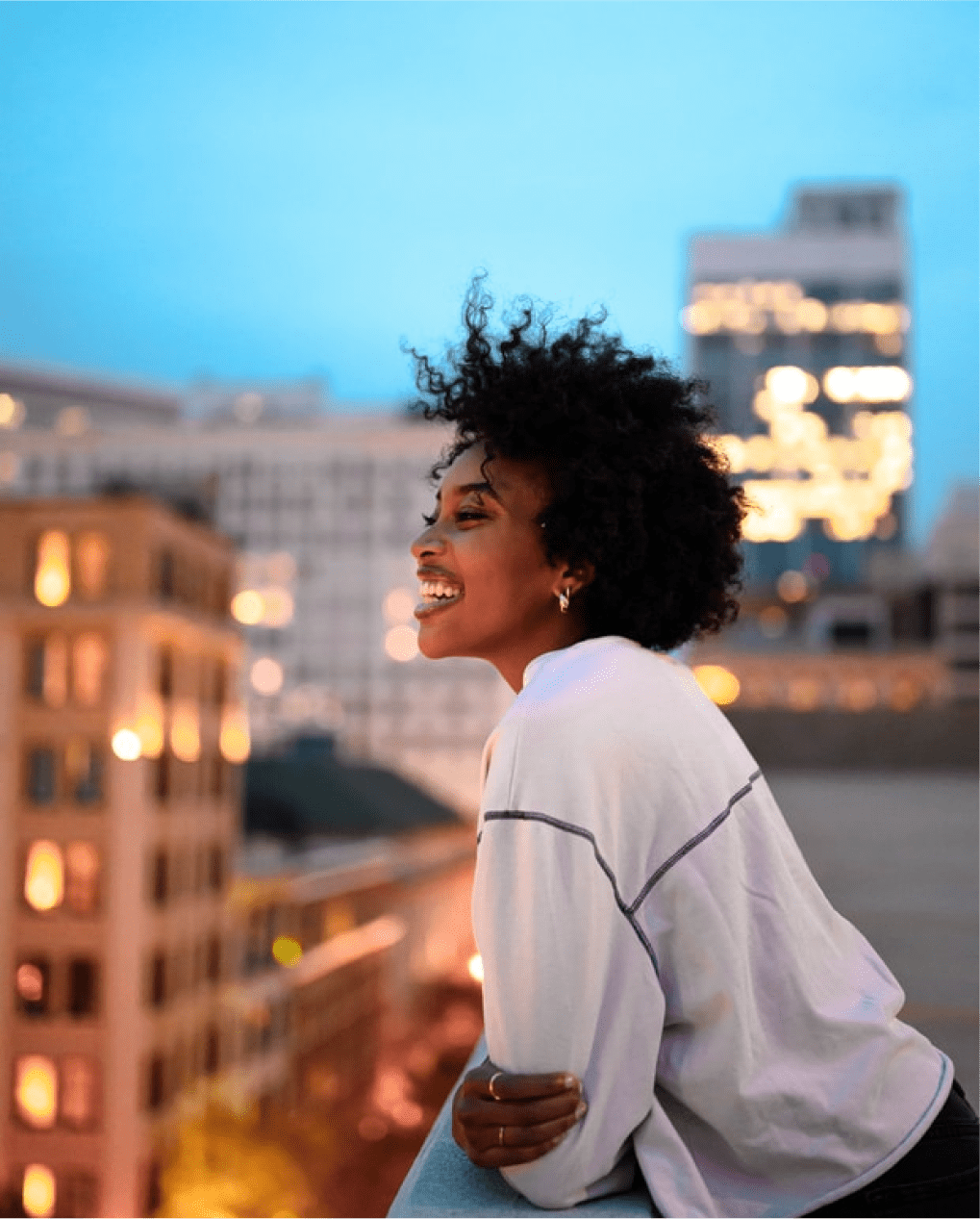 FAQs
Do I need a prescription to take Super B?
Nope! It's always a good idea to talk to your doctor before starting a new dietary supplement, but you don't need a prescription to take Super B.
Will Super B interfere with my migraine medication?
As far as we know, no migraine medications interact with Super B. However, we always recommend talking to your doctor.
Do I need to take Super B with food?
Your body tends to absorb supplements better and you're less likely to get an upset stomach if you take them with food, but you don't need to.
Does Super B have a flavor or odor?
No, the Super B capsules don't have any flavor or odor.
How long does it take to know if Super B is working for me?
For some people, supplements can start to work within days, but for most people it takes 3-8 weeks for Super B to reach its maximum efficacy.