The ultimate supplement for migraine sufferers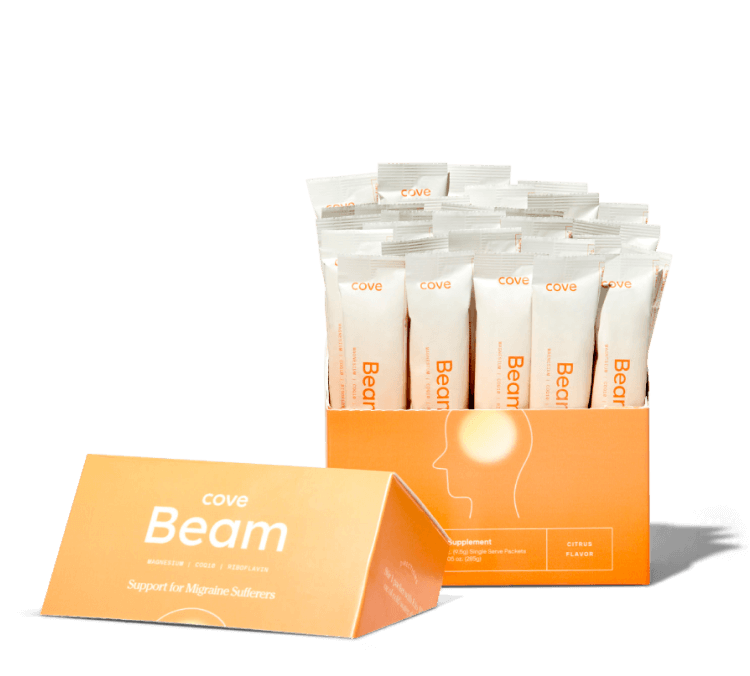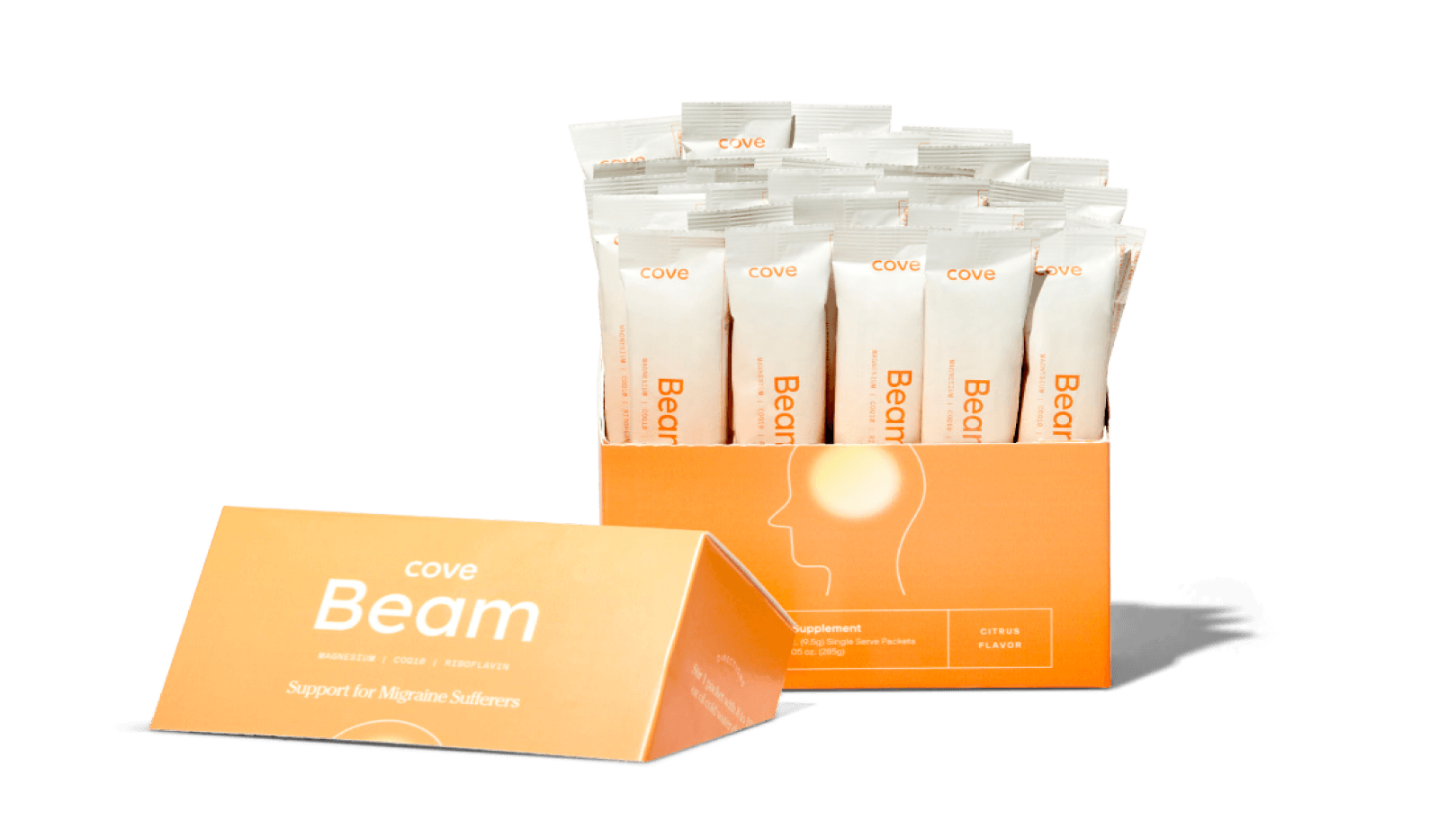 Beam
Beam is a dietary supplement designed to support migraine sufferers. It includes ingredients that have been shown in clinical studies to help reduce migraine frequency.
Supplement Facts
Shipped Monthly. Cancel Anytime.
400mg Magnesium
400mg Riboflavin
150mg CoQ10
2.4mg Iron
Benefits of Beam
3-in-1
Effective research-backed doses of magnesium, riboflavin, and CoQ10 in one packet—not three separate pills.
Reduces migraine frequency
Developed with leading neurologists, Cove's unique formula maximizes the benefits of all three ingredients to help manage migraine.
Quick and easy to take
Just empty one packet of Beam into 8-10 oz water and you're good to go. Refreshing citrus flavor.
"Many migraine sufferers are deficient in magnesium, riboflavin, or CoQ10. I'm excited about Beam because it combines all of these ingredients and can be easily added to a daily routine."

Dr. Alexander Mauskop

Founder of the New York Headache Center and Cove Medical Advisor

Dr. Alexander Mauskop has a financial relationship with Cove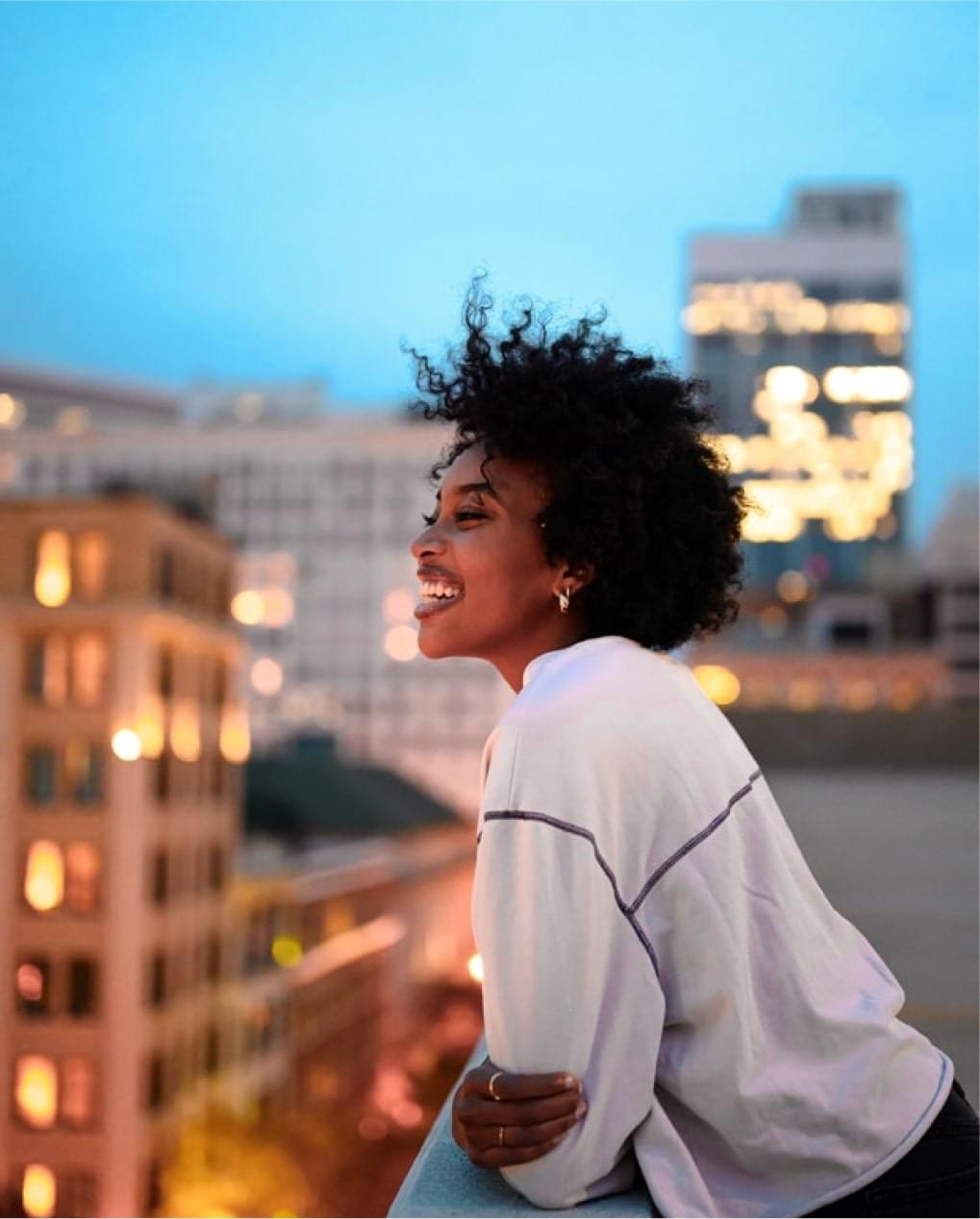 Not sure what you need? Need a prescription? Cove's providers can create a personalized treatment plan just for your migraine.
Get a thorough online consultation with a medical provider who specializes in migraine.
FAQs
Do I need a prescription to take Beam?
Nope! While it's still a good idea to talk to your doctor before starting a new treatment, you don't need a prescription for Beam.
Each box of Beam contains 30 convenient, single-serve powder stick packs. Stir one packet with 8-10 oz of cold water (or another liquid) daily.
How often should I take it?
We recommend taking Beam daily for three months for best results.
Can I take Beam along with my migraine medications?
Magnesium, CoQ10, and riboflavin are generally safe to take with other medications, but it's best to talk to your doctor if you have any questions.
Does Beam have any side effects?
Every treatment comes with some risk of side effects, but most people experience no adverse effects from CoQ10, riboflavin, and magnesium. Mild side effects can include stomach cramps, bloating, diarrhea, and nausea. If you're pregnant or nursing, have kidney problems, or if you're concerned about specific side effects, you might want to talk it over with your doctor before starting supplements.