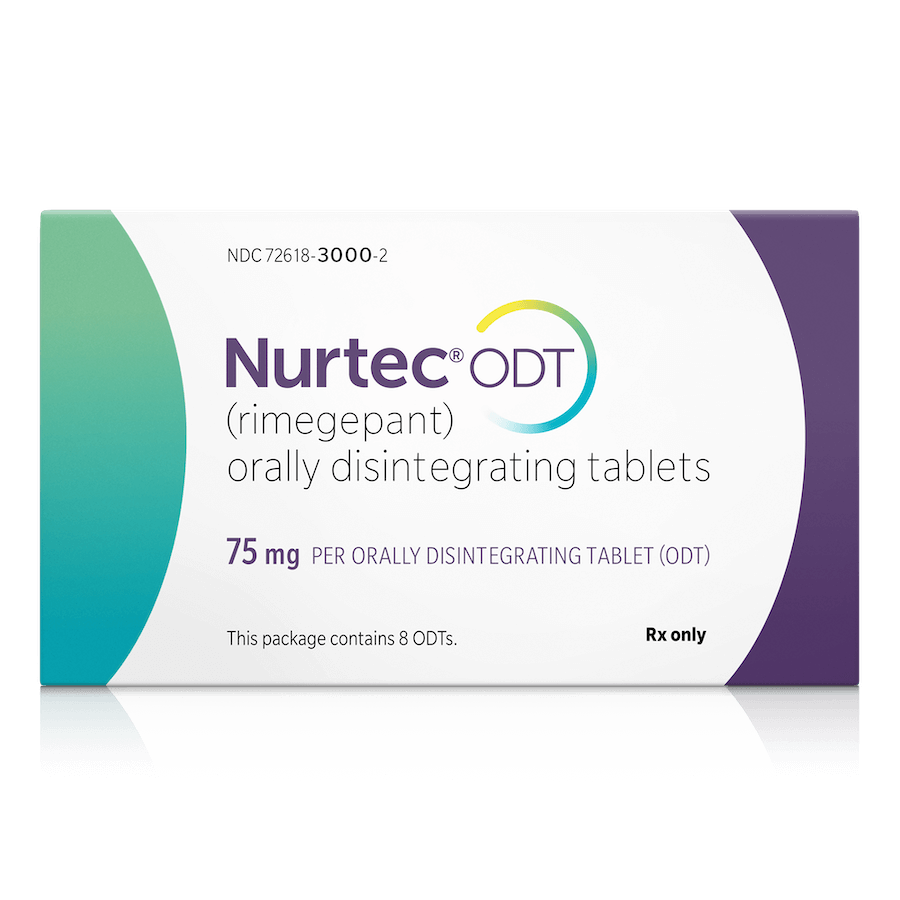 (Rimegepant)
Nurtec ODT is the first and only medication proven to treat and prevent migraine. It is an orally-dissolving tablet that blocks calcitonin gene-related peptide (CGRP) receptors. Go tonurtec.comfor more information.
Do not take Nurtec ODT if you are allergic to Nurtec ODT (rimegepant) or any of its ingredients.More information
Cove will work with your preferred pharmacy and your insurance company to confirm if your plan covers Nurtec ODT. Your preferred pharmacy will let you know the amount you'll owe.
Cove Benefits
Fast Shipping
On Select Medications
How Cove Works
Choose your plan
Tell us what medication works for your migraines or discuss your treatment options with a Cove provider.
Complete your consultation
Complete a consultation with a Cove provider to make sure you're getting the right treatment plan for you.
Get it delivered
Get your medication delivered every month (and never run out again).
Does Nurtec ODT work?
Fast
Quick-dissolving ODT can start working in minutes.
Long-lasting
Take it as needed for up to 48 hours of relief.
Simple
One dose. Anytime. Anywhere.
In a study, 1351 people took either Nurtec ODT (669 people) or placebo (682 people). More people taking Nurtec ODT experienced freedom from pain, freedom from most bothersome symptoms, freedom from functional disability, and pain relief at 2 hours vs placebo. More people taking Nurtec ODT were also able to maintain these benefits through 48 hours vs placebo. Additionally, more people taking Nurtec ODT experienced pain relief and freedom from functional disability as early as 60 minutes vs placebo. For more information, visit nurtec.com.
Meet one of our providers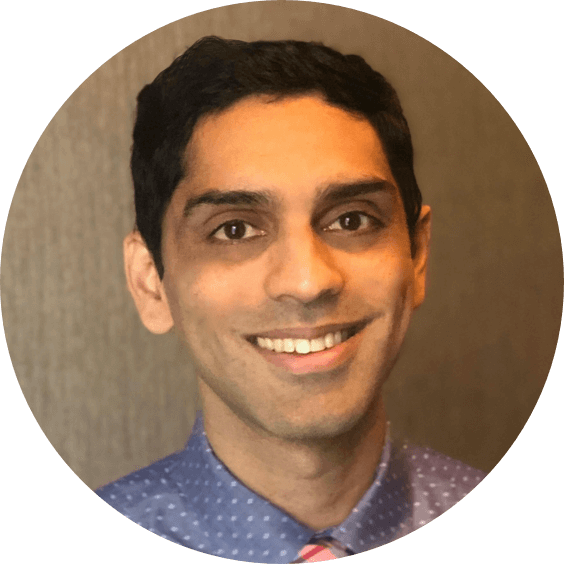 Dr. Saurabh Sharma, MD
I'm a neurologist board-certified in psychiatry and neurology. In addition to caring for patients on Cove, I frequently see migraine patients in the outpatient setting. I enjoy being able to also treat migraines via telemedicine as it gives patients the flexibility to reach me anytime, and at their convenience.
After receiving my medical degree from St. George's University School of Medicine, I completed my internship at Lincoln Medical Center, an affiliate of Weill Cornell Medical College in New York. I performed my neurology residency at Drexel University's Hahnemann University School of Medicine in Philadelphia, PA, where I received the Neurology Resident Research Award. I went on to complete the Sidney R. Baer Fellowship in Behavioral Neurology and Neuropsychiatry at McLean Hospital/Massachusetts General Hospital, a Harvard Medical School affiliate.
What customers say about Cove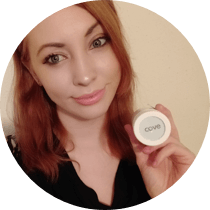 As someone who is an uninsured adult with consistent migraines, I was glad I found Cove. Their doctors are always available whenever I need them.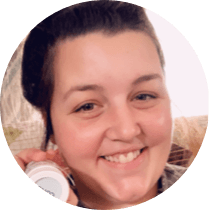 I love that it is conveniently shipped to my door every month and that I can control my migraines without having to go to the doctor.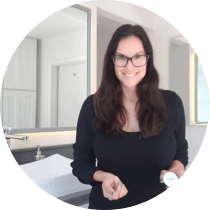 I had access to a doctor and medication while I was in between doctors at my neurologist's office and I have felt safe & taken care of.
Featured In
Do not take Nurtec ODT if you are allergic to Nurtec ODT (rimegepant) or any of its ingredients. Before you take Nurtec ODT, tell your healthcare provider (HCP) about all your medical conditions, including if you:have liver problems; have kidney problems;are pregnant or plan to become pregnant; breastfeeding or plan to breastfeed.Tell your HCP about all the medicines you take, including prescription and over-the-counter medicines, vitamins, and herbal supplements. Nurtec ODT may cause serious side effects including allergic reactions, including trouble breathing and rash. This can happen days after you take Nurtec ODT. Call your HCP or get emergency help right away if you have swelling of the face, mouth, tongue, or throat or trouble breathing. This occurred in less than 1% of patients treated with Nurtec ODT. The most common side effect of Nurtec ODT was nausea (2% of patients). This is not the only possible side effect of Nurtec ODT. Tell your HCP if you have any side effects. You are encouraged to report side effects of prescription drugs to the FDA. Visit https://www.fda.gov/medwatch or call 1-800-FDA-1088 or report side effects to Biohaven at 1‑833‑4Nurtec.