Finally, a hydration supplement designed for migraine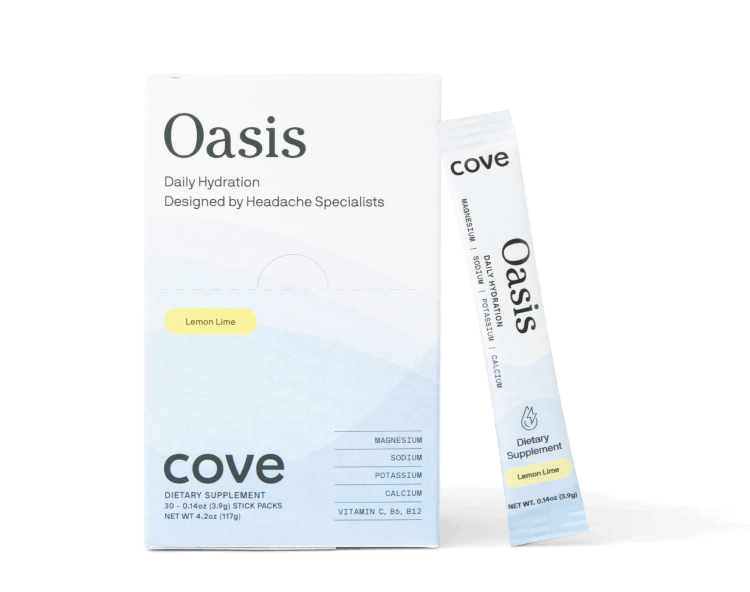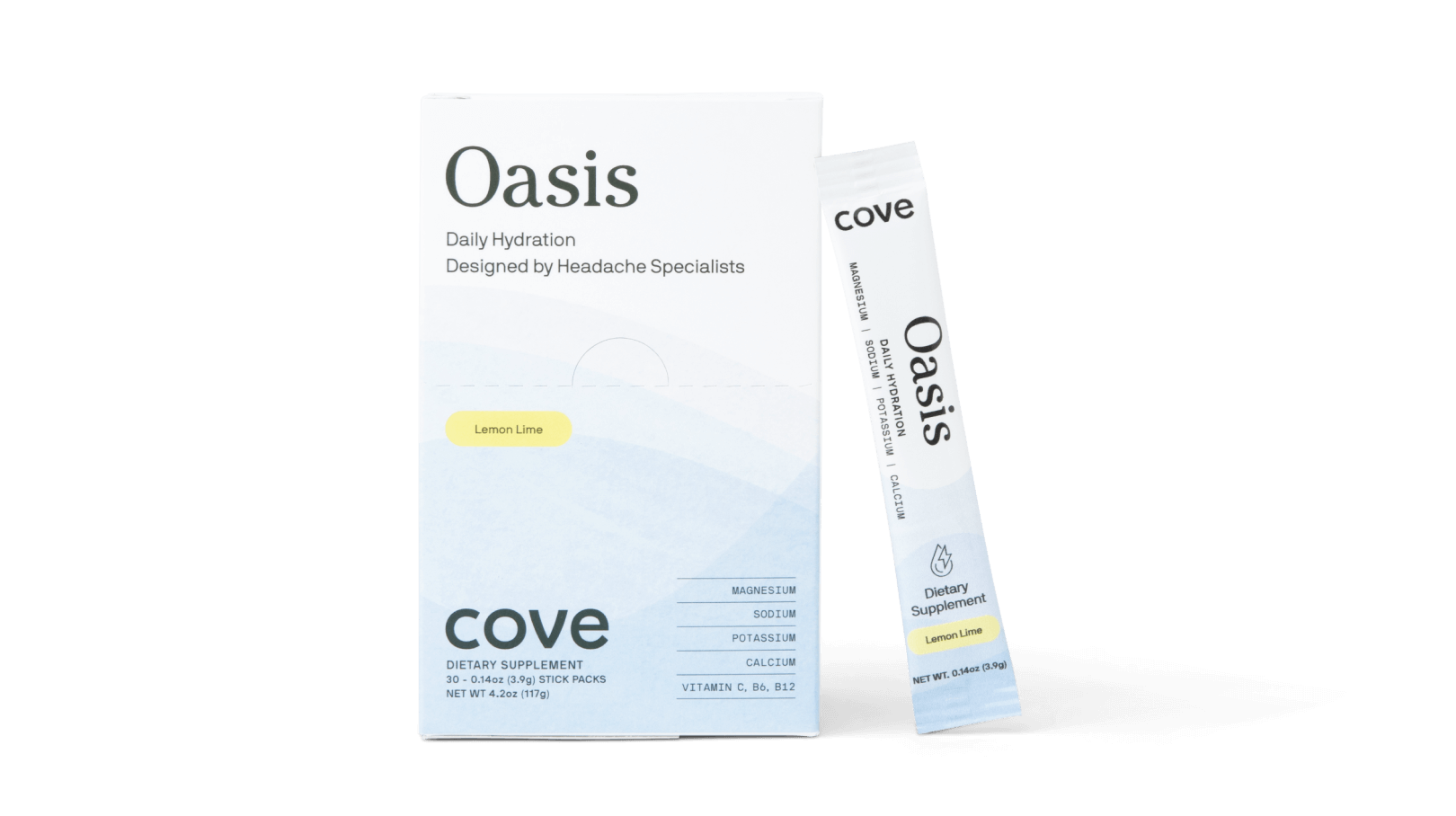 Oasis
Designed by headache specialists, Oasis is a magnesium-rich hydration supplement that helps you manage migraine triggers.
Supplement Facts
Shipped Monthly. Cancel Anytime.
90mg Vitamin C
1.7mg Vitamin B6
100mg Magnesium
100mg Potassium
100mg Calcium
260mg Sodium
Benefits of Oasis
Helps manage migraine
Magnesium, calcium, and other minerals have been shown to benefit migraine sufferers.
Keeps you hydrated
The right balance of electrolytes helps you stay hydrated before, during, and after an attack.
Avoids sugar spikes
Unlike other options, Oasis is sweetened with stevia, so there's no sugar that could trigger an attack.
"Research shows that people are less likely to stick with a treatment plan if they have to take multiple pills at once. Oasis has seven active ingredients, so that can really make a difference."

Dr. Alexander Mauskop

Founder of the New York Headache Center and Cove Medical Advisor

Dr. Alexander Mauskop has a financial relationship with Cove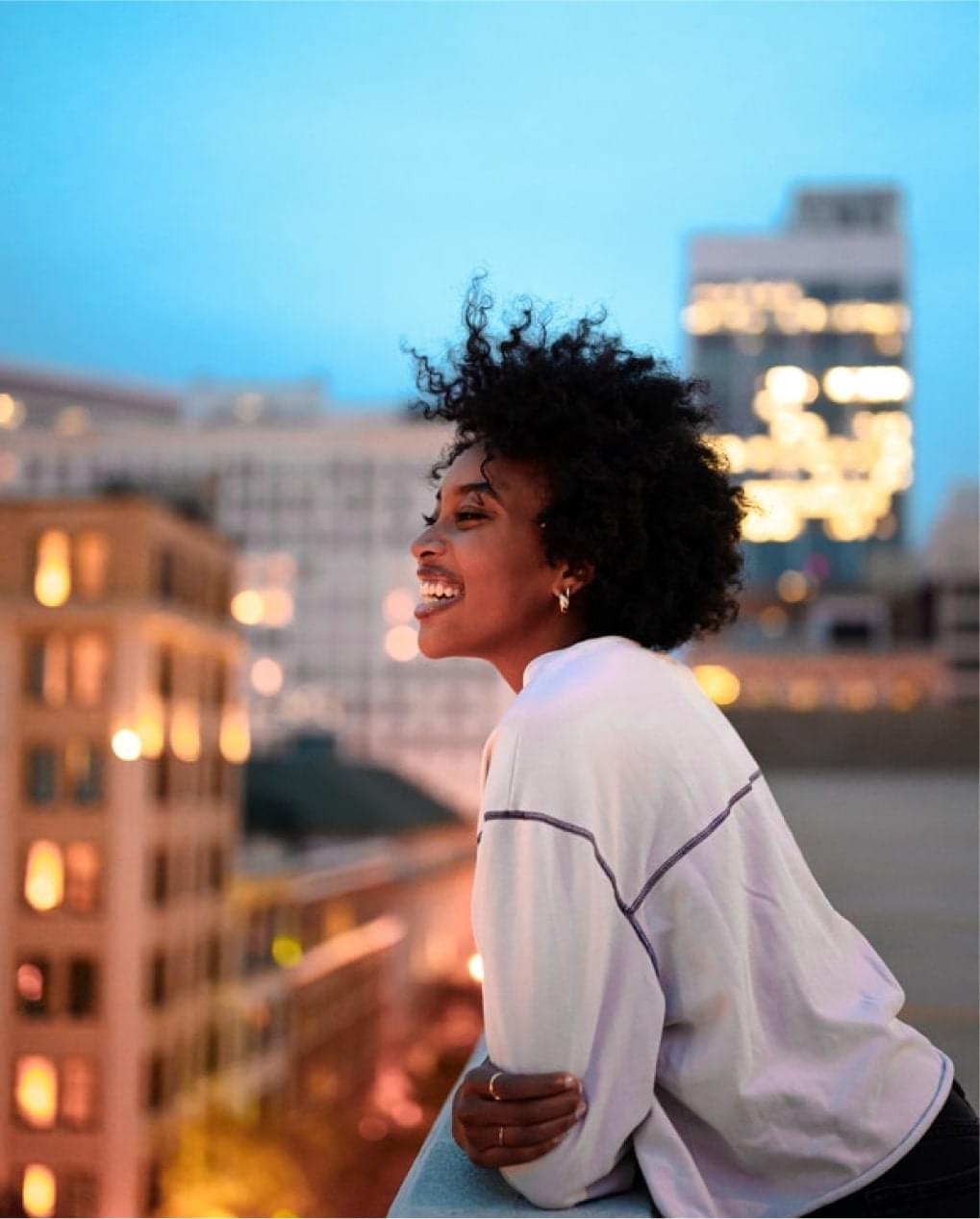 Not sure what you need? Need a prescription? Cove's providers can create a personalized treatment plan just for your migraine.
Get a thorough online consultation with a medical provider who specializes in migraine.
FAQs
Will Oasis interfere with my migraine medication?
As far as we know, no migraine medications interact with Oasis. However, we always recommend talking to your doctor.
What does Oasis taste like?
Oasis has a refreshing lemon-lime flavor, a little like Gatorade.
Is there a sweetener used in Oasis?
Yes, Oasis is sweetened with Rebaudioside A, which is the less bitter part of the stevia leaf.
Can I put one stick pack in more than 16 oz of water?
Yes, Oasis can be diluted with however much water you prefer. We've heard that some users prefer diluting it with as much as 40 oz of water.
How many packets can I drink per day?
For best results, take Oasis daily. We recommend one serving per day, but up to three can be taken throughout the day depending on your hydration needs.